Trinity County Plumbing
Quality

We can assure the highest quality plumbing work by providing the best parts for the job, and making sure that the job is done right the first time.
Experience

Serving Trinity County for over 30 years combined with professional training has given us the experience needed to handle any job.
Fast Response

We offer fast service within hours with emergency 24-7 service. We offer emergency service within most of Trinity County.
Residential and commercial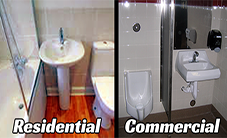 We specialize in residential and commercial plumbing services. We take pride in being fast, friendly, and provide the highest quality work. We are dedicated to providing top notch service and building our reputation as a certified master plumber.
Whether you need residential or commercial – we can help.
Plumbing work guaranteed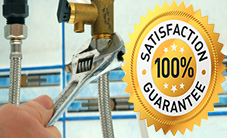 We guarantee all work performed in your home by our technicians. Our services are unparalleled because of our commitment to a high standard of excellence in plumbing and other service types.
We will guarantee our work where other plumbers may not.
Plumber in Weaverville, CA
Roger Smith Plumbing has been Trinity County's premier plumbing service since 1986. Offering residential and commercial services for new construction and remodeling jobs alike, we also provide plumbing repairs and emergency services. We are committed to offering expert services and fast response times at prices our customers can afford.
Residential and Commercial Plumbers
Whether you're in need of plumbing services for your home or your business, one thing is certain: you'll want a plumber in Weaverville, CA who has the knowledge and experience to handle the job quickly and affordably. Roger Smith Plumbing has been just that plumber for countless area customers since 1986, offering plumbing services in Weaverville, CA that are reliable and prompt. We handle plumbing installations, repairs and emergencies for residential and commercial customers alike, and because our company is locally owned and operated, you can always count on quality customer service and a quick response to any plumbing issue you may be facing.
Roger Smith Plumbing handles a wide variety of plumbing services in Weaverville, CA, specializing in new construction, remodeling and plumbing repairs for both residential and commercial customers. We can perform a full range of plumbing repairs in Weaverville, CA, and we offer emergency services when your plumbing problem just can't wait. Finally, we also provide numerous specialty plumbing services, including drought water storage, well testing, water treatment and filtration, septic tank locating, drain cleaning and more. Here are just a few reasons why we're the first choice of plumbers in Weaverville, CA for so many of our customers:
We have 30 years of experience providing residential and commercial plumbing services.
We've been a locally owned and operated company in Weaverville, CA since 1986.
We're licensed (#551194), bonded and insured for our customers' protection and peace of mind.
We offer a wide range of plumbing services, including emergency repairs.
Our prices are competitive and we respond promptly to our customers' issues.
We have pumps and pressure tanks in stock in Weaverville, CA.
We provide drought-water storage, well testing and water treatment, including ultra violet purification and treatment for conditions such as iron and hydrogen sulfide (rotten egg smell).
License number: 551194
---